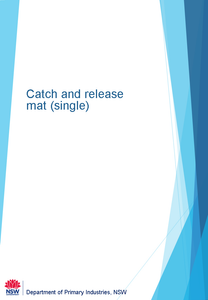 A catch and release measuring mat has been designed to help anglers accurately record their catch.
The mats include full colour illustrations of the most popular saltwater & freshwater species of fish and conversion tables so the approximate weight of a fish can be estimated from its length measurement.
They also include tips on the best methods to use to ensure the fish is given a maximum chance of survival after release. Large graduations on the ruler can help in the many 'Catch, Photograph and Release' fishing competitions that have emerged in recent years. The mats are manufactured from a UV stable material.