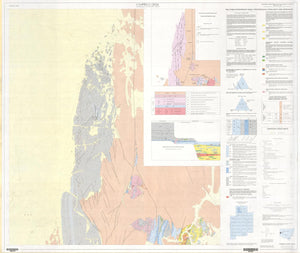 Abstract
This report contains descriptions of rock units , structural elements, regional scale structures and mineralization within the above mentioned sheet areas. Interpretations of metamorphism, stratigraphy, palaeoenvironment and geological history are presented.
Reference
Brown R.E., 1988, Campbells Creek 1:25 000 Geological Sheet, 7135-II-S. Geological Survey of New South Wales, Sydney
Comments
See also the Broken Hill Geoscience Database Version 2 (2002) on CD ROM. Also refer to the Willyama Complex geology of parts of the Brewery Well, Campbells Creek and Kantappa Creek 1:25000 sheets, Broken Hill N.S.W by R. E. Brown.